Keep yourself safe, while showing your impeccable taste in music.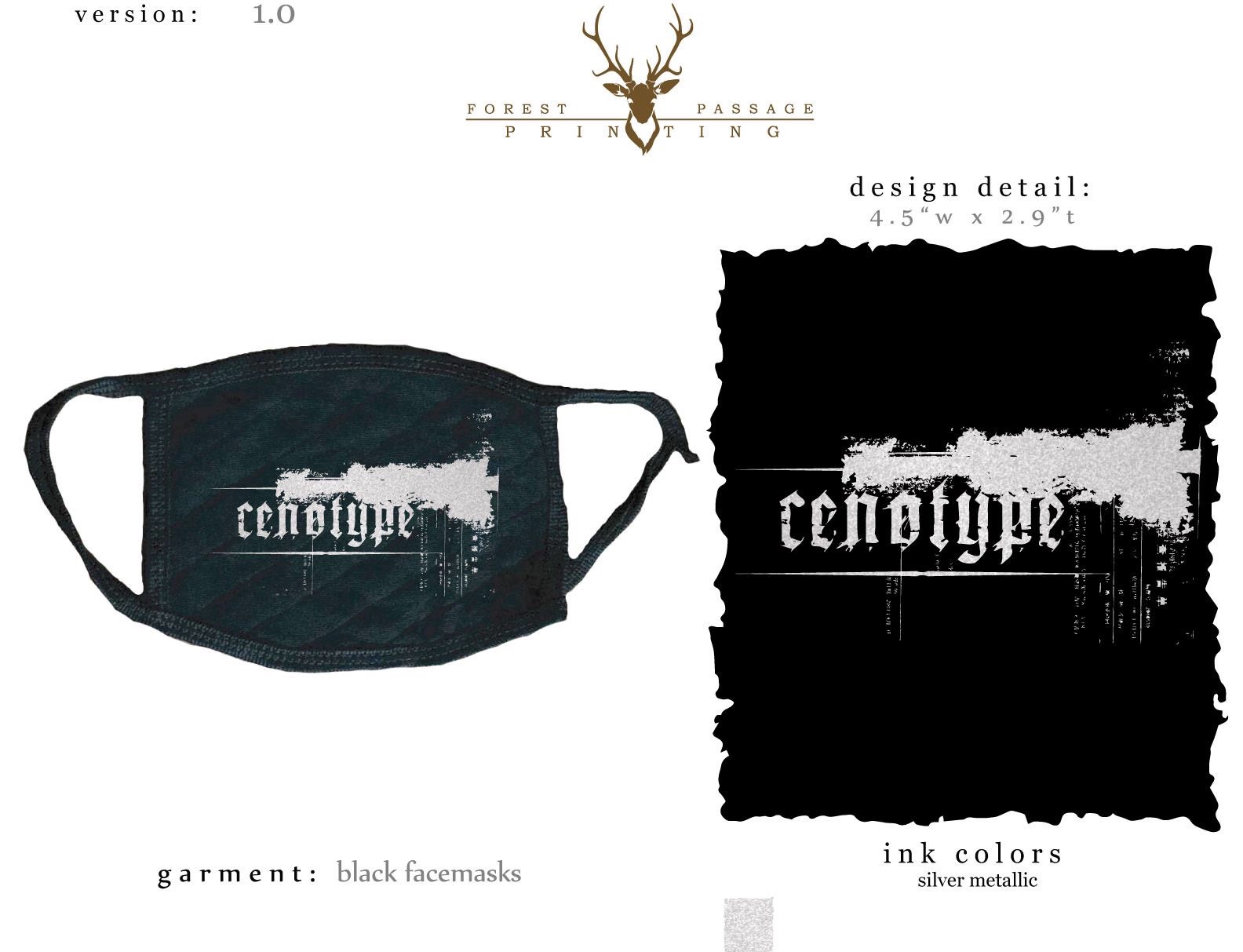 Wear this mask alone to protect others, or pair it with a medical mask underneath to protect yourself!
Dual-layer black cloth insulated face mask with Cenotype distorted waveform logo in silver metallic ink.
One size fits most.
Limited edition of 50
** This is a pre-order item. These masks are currently in production and are scheduled to begin shipping on May 10th, pending any delays. **
** These items will be shipped via USPS. As a result of the ongoing COVID-10 emergency, packages may take longer than usual to arrive. **
Truth time: myself and my wife tested positive for COVID-19. We are fortunate that we have made it through this thing alive, but it was hellish.
I love you all and hope you are staying safe.