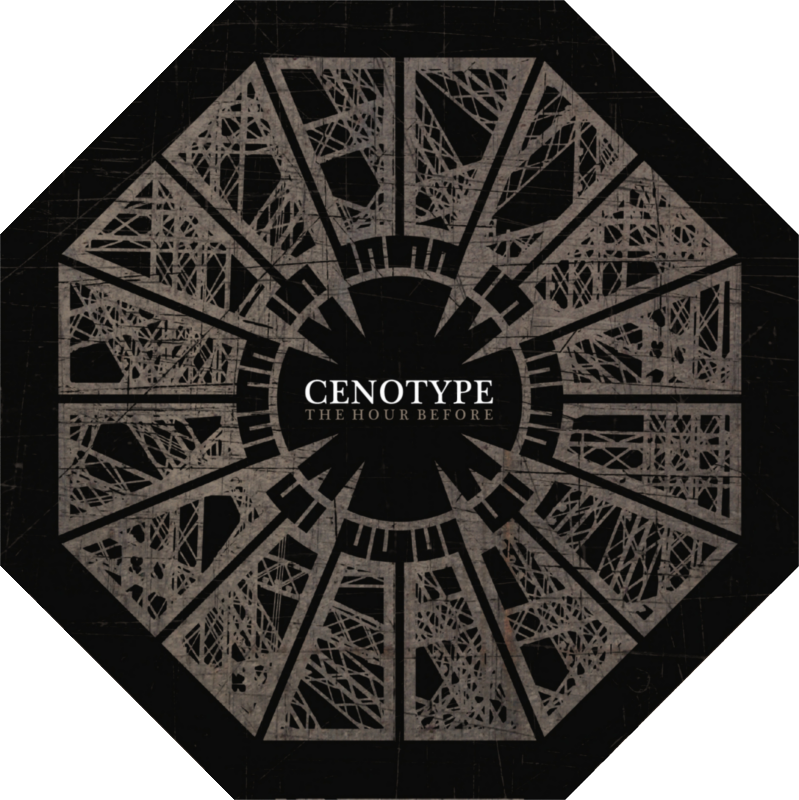 This collection of 5 new Cenotype tracks takes a glimpse into the heart of men at the hour before that intangible time of night when we are capable of most anything. This is the hour before the nameless hour.
These tracks mark an evolution in Cenotype's style. The more traditionally rigid structure slightly gives way to a more improvisational and spontaneous rhythmic style, allowing the music to take on more of a life of its own. Three collaborations with the late Adam Waters helped to shape this aspect of this release, while also promising to alter the face of Cenotype further into the future.
The Hour Before proudly includes remixes from Cervello Ellettronico, Intonerand Vynil Rob.
Mastered by James Plotkin
Layout & Artwar by S.Alt
The Beauty of Night
3 AM
Submerged Aggression
Let the Blade Speak
Nubian
6×8 (Cervello Elettronico remix)
She's Dead… Requiem (Intoner remix)
Unearthed in Brooklyn (VynilRobMix)
Released June 11th, 2012 on Industry8.
Limited to 282 (of which the first 37 are in the box version) hand-numbered copies contained in a beautiful octagon-shaped package.
Box version limited to 37 copies containing the following:
The Hour Before mini-album
14.75×11.75×1″ box with metallic print
black shirt with metallic gold front print
3″ round embroidered patch
2 x 1″ buttons
2.5″ round sticker
download card good for a one-time download of both the first full-length album, 'Origins', and the second Cenotype limited release, 'Origins Unfold' in full 320 kb MP3 quality.