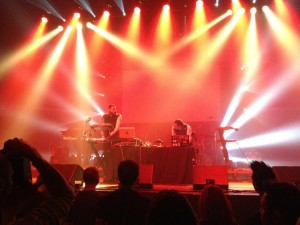 Sorry for the late update. We are still recovering from the amazing weekend. Our show at Kinetik 5 was a success! We had a great time, both playing for the sick crowd that showed up for our set and also getting to see some of our favorite bands! It was truly an unforgettable weekend!!
Major thanks to JF and the Kinetik/ Club Metropolis crew, who were all seriously professional. Club Metropolis is one of the best venues that we have ever had the pleasure to play. Seriously amazing sound and lights!
You can check out the Cenotype Facebook page to see some photos and videos and more are being sent to us, every day!